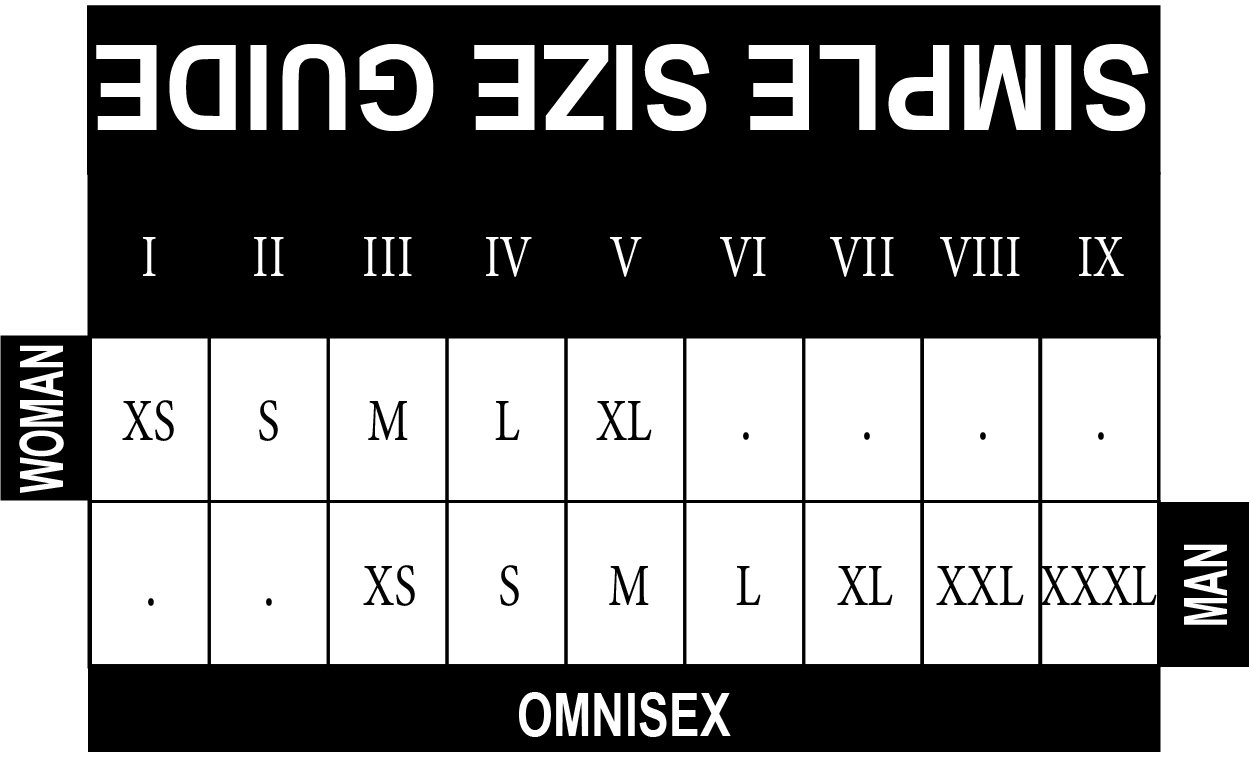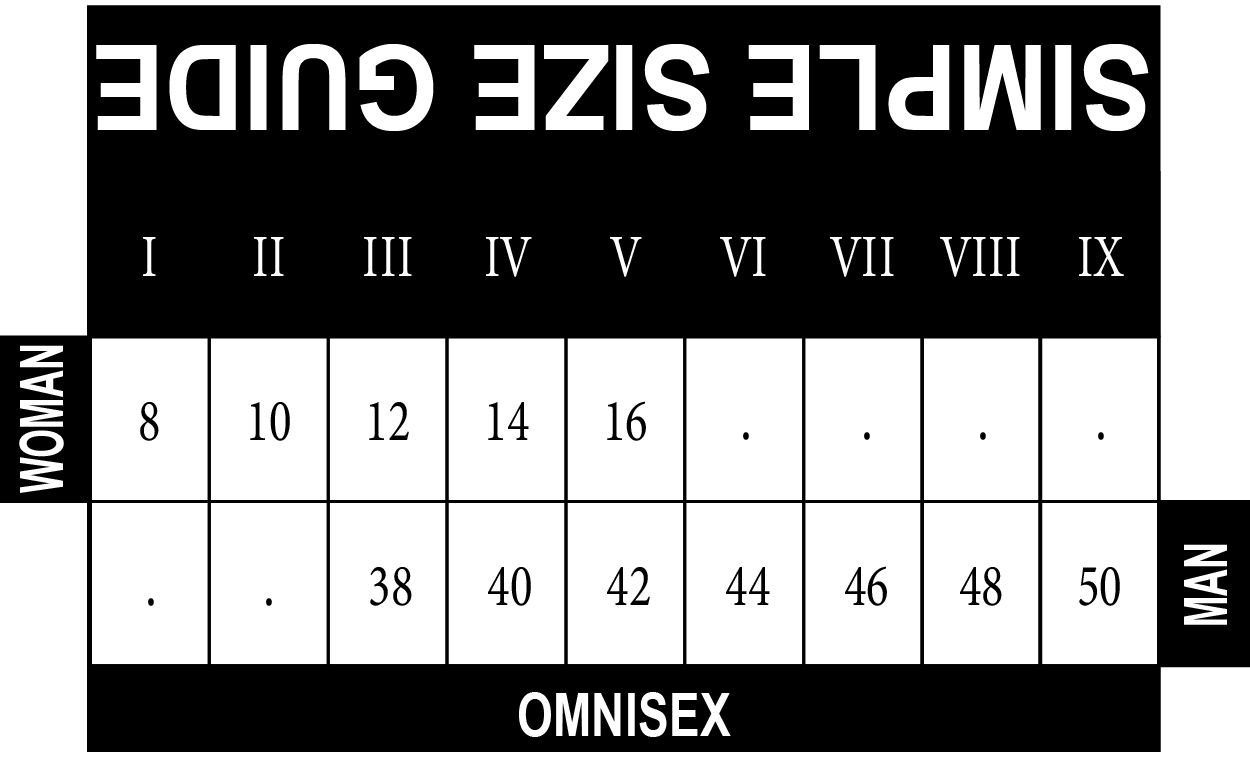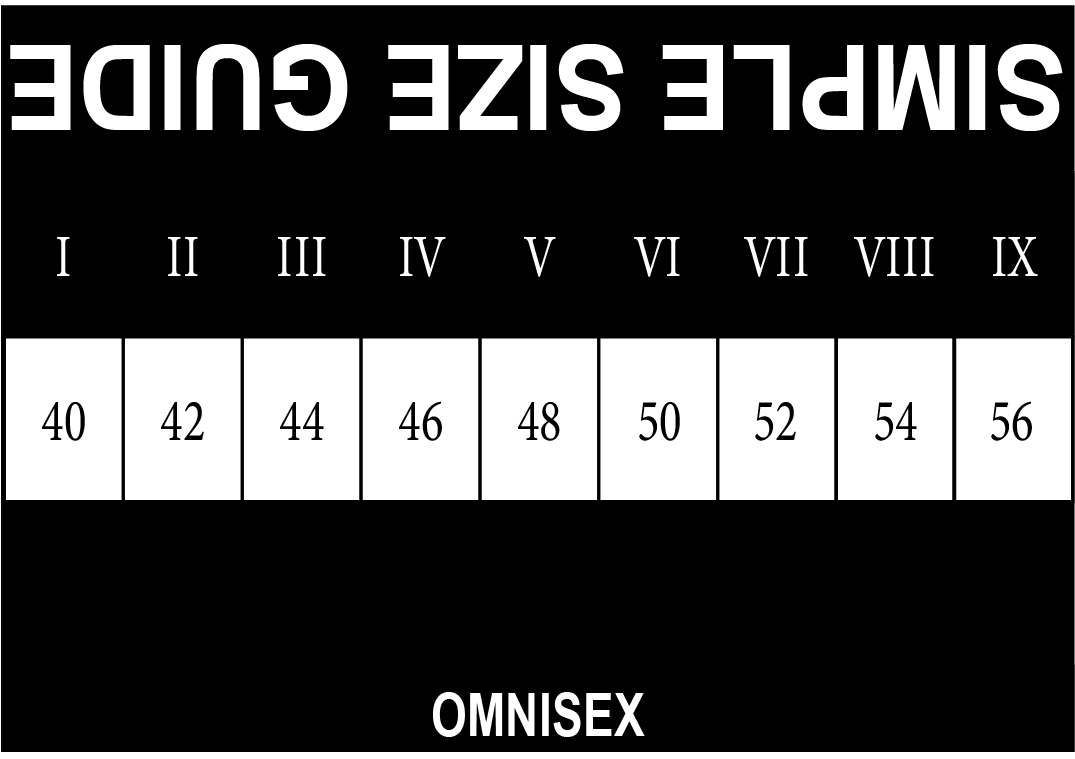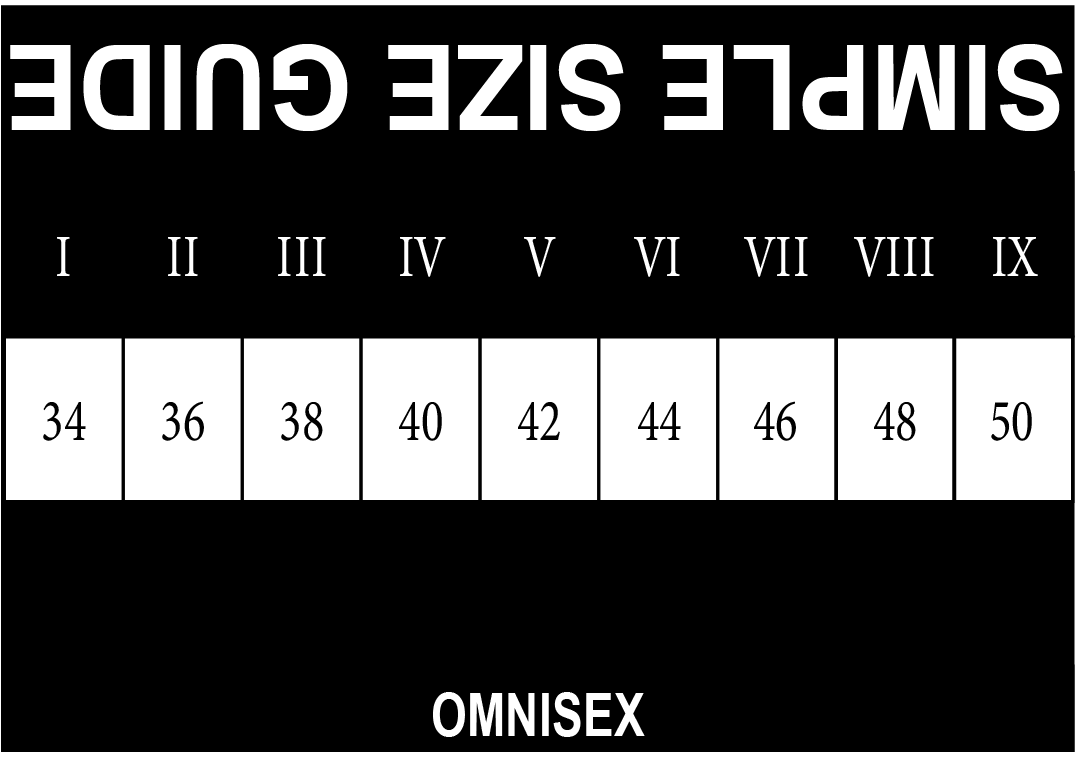 OMNI = ALL
Most of our designs are Omnisex, meaning that they are wearable by all genders.
PICTURES
Our garments are pictured on female and male models as a standard for you to see in the picture gallery.
PATTERN MAKING
Our innovative grading and pattern-making is developed in Florence, Italy and follows a more feminine shape in smaller sizes (I - IV) and a more masculine shape on larger sizes (V - IX).