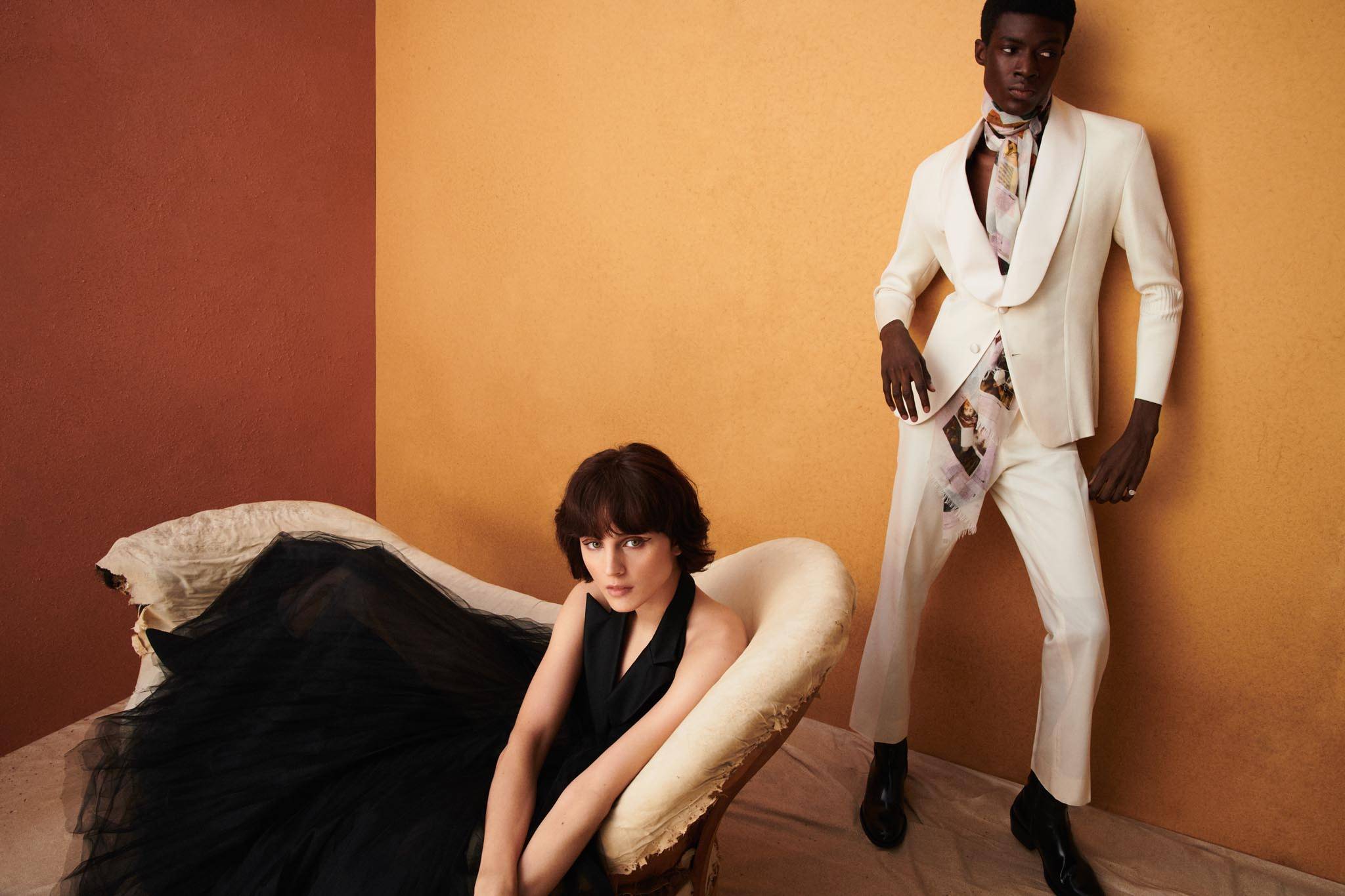 The notion of bridging the style gap, from Egypt's biblical history to modern-day military aesthetics, form the base of inspiration for our seventh collection, "SINAI".
POAN's founder and lead designer, Georg Weissacher has an underlying emotive influence of love behind each collection, SINAI is no different - the notion of love which encouraged the collections name and stylistic references surrounding Egypt, sprouted from an Agape (Godly) type of Love: Anticipation has built up over time on how to overcome this age of the new normal, and it is exciting to be releasing a collection now, which is built upon an unconditional, universal form of love.
Collection features which focus on the modernity of Egyptian style rather than its classical past, include Matisse inspired prints of colourful paper cut- outs in the idiosyncratic style the
French painter has pursued in his 'Egyptian Curtain'. Blacks, greens and reds are combined in blocky features, layered on top of each other to frame a heart printed on a top. Moving into SINAI has seen a larger availability of outerwear and eveningwear pieces matching the mood of the seasons we are in and also approaching.
The various elements this collection holds transgress into each other for classic tailored moments as well as party looks where a cropped camouflage jacket can be styled over a short halter-neck tulle dress. A reflection of the dichotomy of conflict and celebration which has been part of modern Egypt so ostensibly.
Tahrir Square is a symbolic place that immortalises a spirit of revolution which is cited into this collection's dark hoodies in grey suede.
Warmer tones are the backdrop to camouflage prints in green and shades of grey which serve as a founding element of many pieces and POANs sport - street style character. Aside from faux suede, main collection materials include the introduction of new and different vegan, natural fabrics as we look for more ethical and sustainable solutions across our limited edition piece collections brand.

Previous incarnations of cruelty free furs have returned in key moments provided by Steiffschulte with the addition of vegan leathers.
"Harmony Through Diversity, a prominent brand value and theme which we encourage and celebrate through our name first and foremost, being tackled this time around through a fresh notion of love and at a point where humanity globally is also pushing a similar message feels important for us as a brand" - Georg.